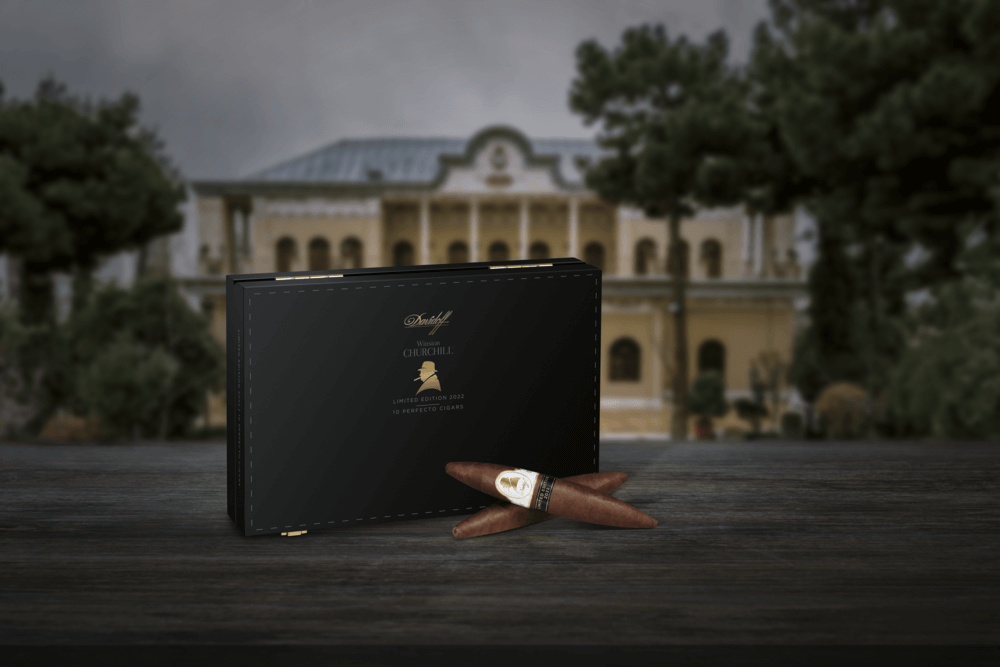 Winston Churchill, statesman and cigar aficionado
As Churchill would agree, quality is something which is never negotiable. Sir Winston's skills as a statesman were shown as much around the dinner table as the negotiating table. At the history-changing conferences and summits of Casablanca, Potsdam, Tehran and Yalta. It was here, over three courses and whatever spirits lubricated the talks, that his charisma, quick mind and even quicker wit were used in the service of his country and the world.
This Limited Edition would have been the perfect accompaniment to discussions.
As the leather, walnut and notes of fresh spices of this excellent perfecto wafted amongst powerful people on the planet, Sir Winston would have been at his most relaxed when the stakes were at their highest.
As you enjoy the Limited Edition's many complexed flavours, you may not have such weighty issues to resolve. But this is a cigar to be truly relished in whatever company you find yourself in. All of us, even Winston Churchill, have reason to be diplomatic sometimes. With this cigar it's not necessary. The fine qualities of this Limited Edition inspired by the Statesman are something everyone will be able to agree on.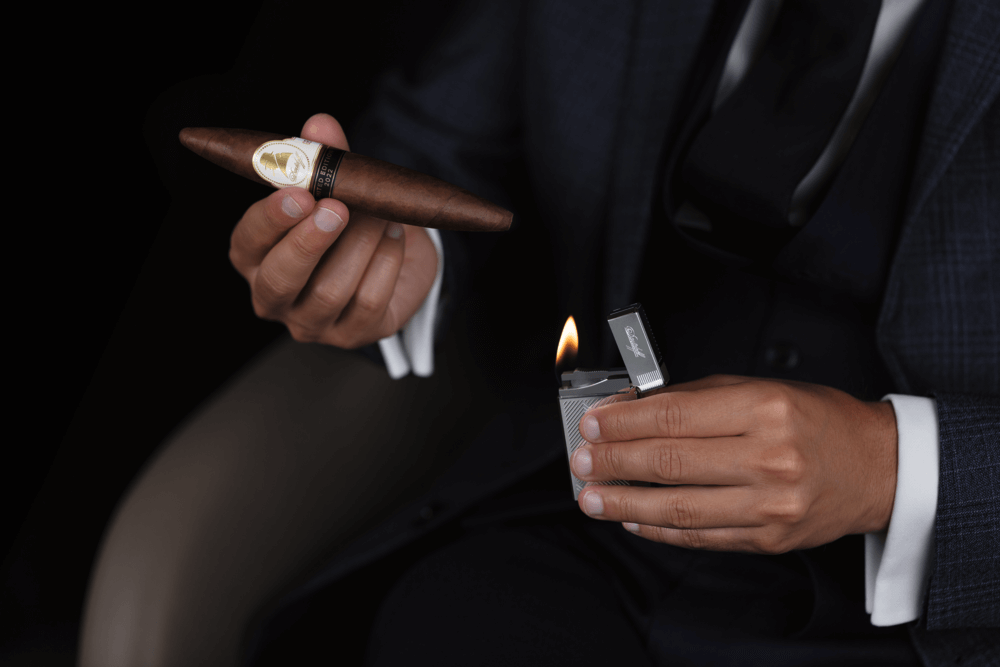 Davidoff Winston Churchill Limited Edition 2022 cigar
The exclusive Winston Churchill Limited Edition 2022 depicts Winston Churchill's character facet as Statesman, thus highlighting the unique perfecto cigar's qualities as a truly powerful leader.
The perfect(o) multi-origin blend
It is the perfect marriage of the quality multi-origin blends of «The Original Series» and «The Late Hour Series». With tobaccos from Ecuador, Mexico, the Dominican Republic and Nicaragua, the elegant perfecto cigar delivers intensity, complexity and a diversity of flavours, combining notes of leather and cedar wood from «The Late Hour Series» with those of walnut as well as floral flavours from «The Original Series». Churchill's uniqueness is reflected in the format: This cigar is the one and only perfecto format within the whole Winston Churchill range.
Taste experience of the Limited Edition 2022 cigar
Wrapped in an oily Ecuadorian leaf, the elegant perfecto cigar provides aficionados with a medium to full intensity and 60-70 minutes of time beautifully filled. Complex notes of leather dominate the first third, while the second part of the cigar carries intense walnut aromas. As the masterpiece comes to its grand finale, flavours of fresh spices are present on the palate and in the retrohale. Additional notes of leather and black coffee complement the spiciness, creating an experience as diverse, complex and effortlessly convincing as the Statesman himself.
Learn more about the latest Davidoff Winston Churchill Limited Edition 2022