The fine dining sector is closely linked to the indulgence one can find in a Davidoff Cigar. The art of blending, the craftsmanship, artisanry and effort that goes into the creation of a taste experience are most important virtues among both; the handcrafted premium cigar and the premium gastronomy worlds.
The Davidoff Chefs Edition has successfully showcased this connection in the past. World-class chefs have collaborated with Davidoffs Master Blenders to create outstanding taste experiences with the joint talent of this unconventional team.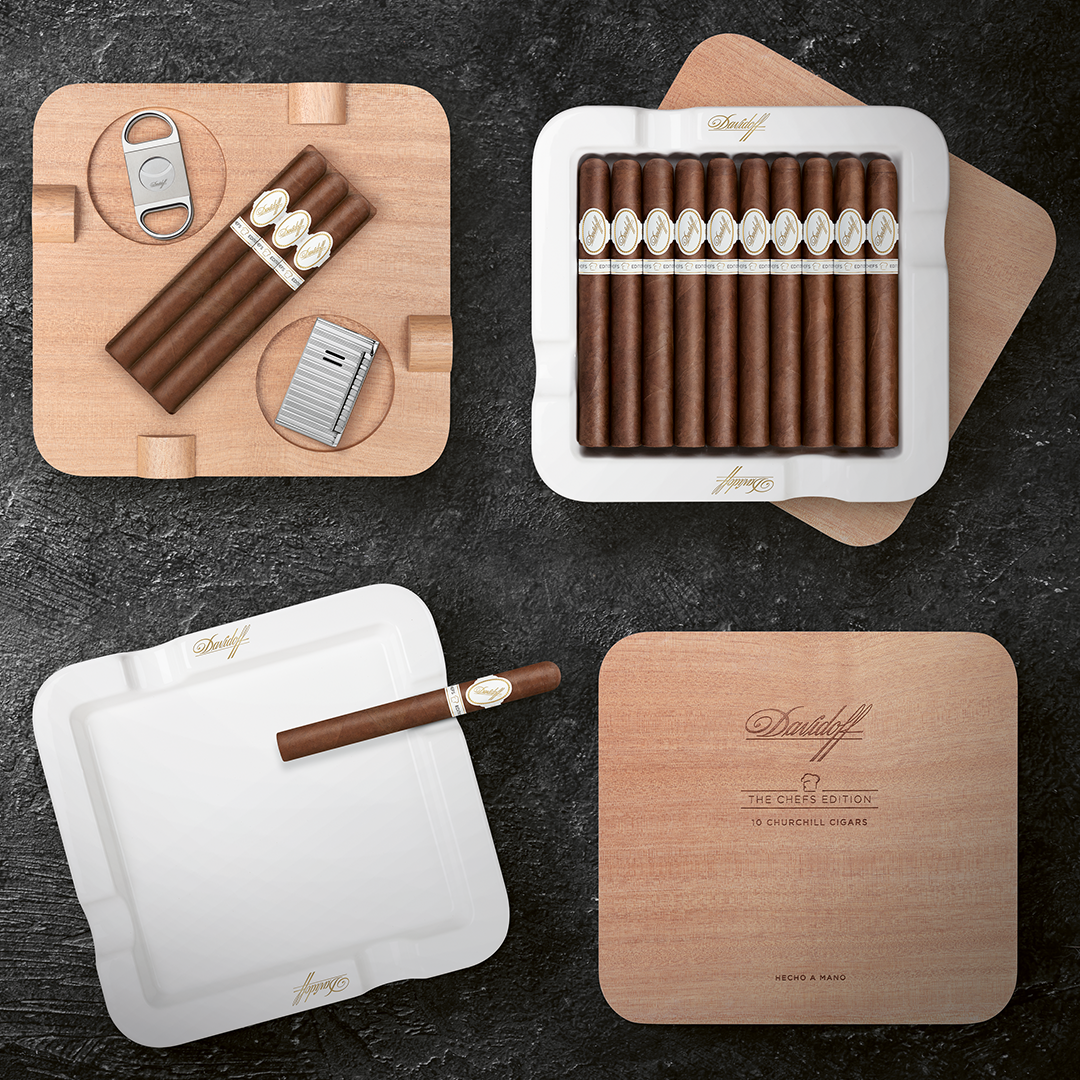 The Davidoff Chefs Edition 2021
For the third Davidoff Chefs Edition our Master Blenders have collaborated with the world-class chefs Juan Amador, Norbert Niederkofler, Masa Takayama and Jorge Vallejo. The team of connoisseurs incorporate the surprisingly alike virtues and values of their professions. To highlight common traits used in both areas of expertise The Davidoff Chefs Edition 2021 focuses on pure ingredients, local sourcing, sustainability and the attention to detail and quality.
Translating these approaches resulted in an elegant Churchill Cigar for which a high percentage of native Dominican tobaccos were grown in our own fields. The cigar pleases with flavours of cream, floral notes and caramel. An additional delight is the innovative packaging combining a ceramic base and natural wood lid.